Follow the steps below to setup brand logo Section of home page:
– Go to > Appearance > Customize
– Then Front page Settings > Brand Logos Section
– First check Show/hide brand logos section to show this section on home page
– Write section heading, subheading of the brand logos section
– Then add brand logos. Click on add new logo. Then add title, logo image and link.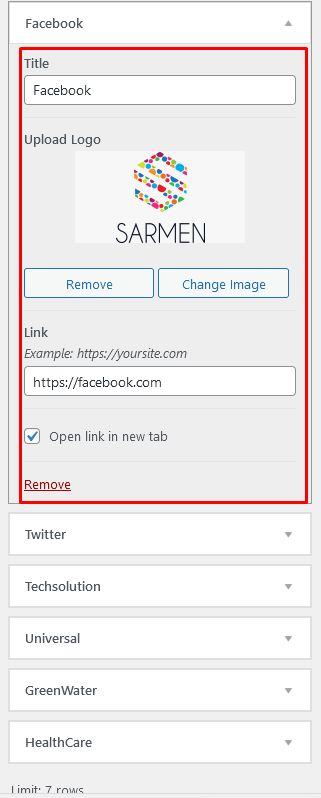 After adding the all click on "Publish" button to save your setting.
Done 🙂