Follow the steps below to setup sliders on home page:
– Go to > Appearance > Customize
– Then Front Page Settings > Slider Section
– First check Show/hide Slider Section to show the sliders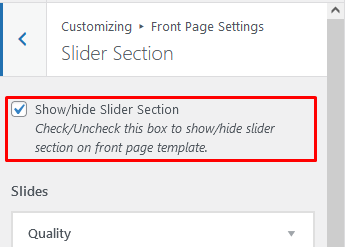 – Now click on add new slide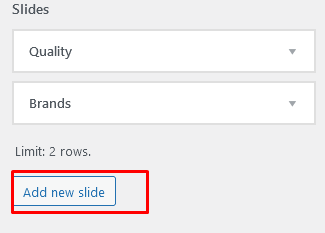 – Now set slider subtitle, title, description, background image and buttons text and links.


– You can add maximum 2 slides for free version.
– If you want to add more slides, you have to buy pro version. On pro version you can add unlimited slides with the slider controls as shown in the following figure.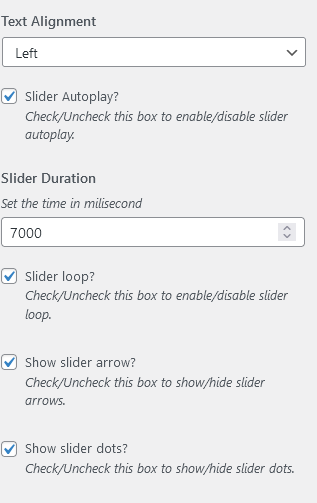 Now click on "Publish" to save your setting.